Porsche Centre Colombo is situated at No. 451, Kandy Road, Kelaniya. This ultra modern centre is a landmark in the vicinity and is situated on a main commercial area facing a main highway. It has a five-car showroom with all necessary stations for the ultimate in car buying for the customer.
The Centre itself is fully compliant to the worldwide Porsche corporate Identity. Furthermore you would not only come across great cars, but also a willing and able group of staff members to assist you in all information on Porsche and its products.
Visit us now and immerse yourself in the warm and inviting atmosphere filled with every thing you need on your journey towards a great car.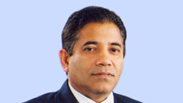 Main representatives:
Designation
Phone number
I. W. Senanayake
(Arthur)

Ravi Opatha 

Rustom Yusuf

Roshan Hemapriya

Gehan Senadheera

Mahen Liyanapathirana

Olindhi Jayasundere
Chairman


General Manager

Assistant Sales Manager 

After Sales Manager

Service Advisor 

Brand Manager

PR Manager



Tel: +94 11 5394 268

Tel: +94 11 5394 266

Tel: +94 11 5394 265

Tel: +94 11 5394 262

Tel: +94 11 5394 299

Tel: +94 11 5394 245
Porsche Centre Colombo:
451, Kandy Road
Kelaniya
Tel: +94 (011) 5394266 – 8 or 5394238
Fax: +94 (011) 2 910469
Opening hours:
Monday to Friday
8.30am to 6.00pm
Weekends and Public Holidays: Closed