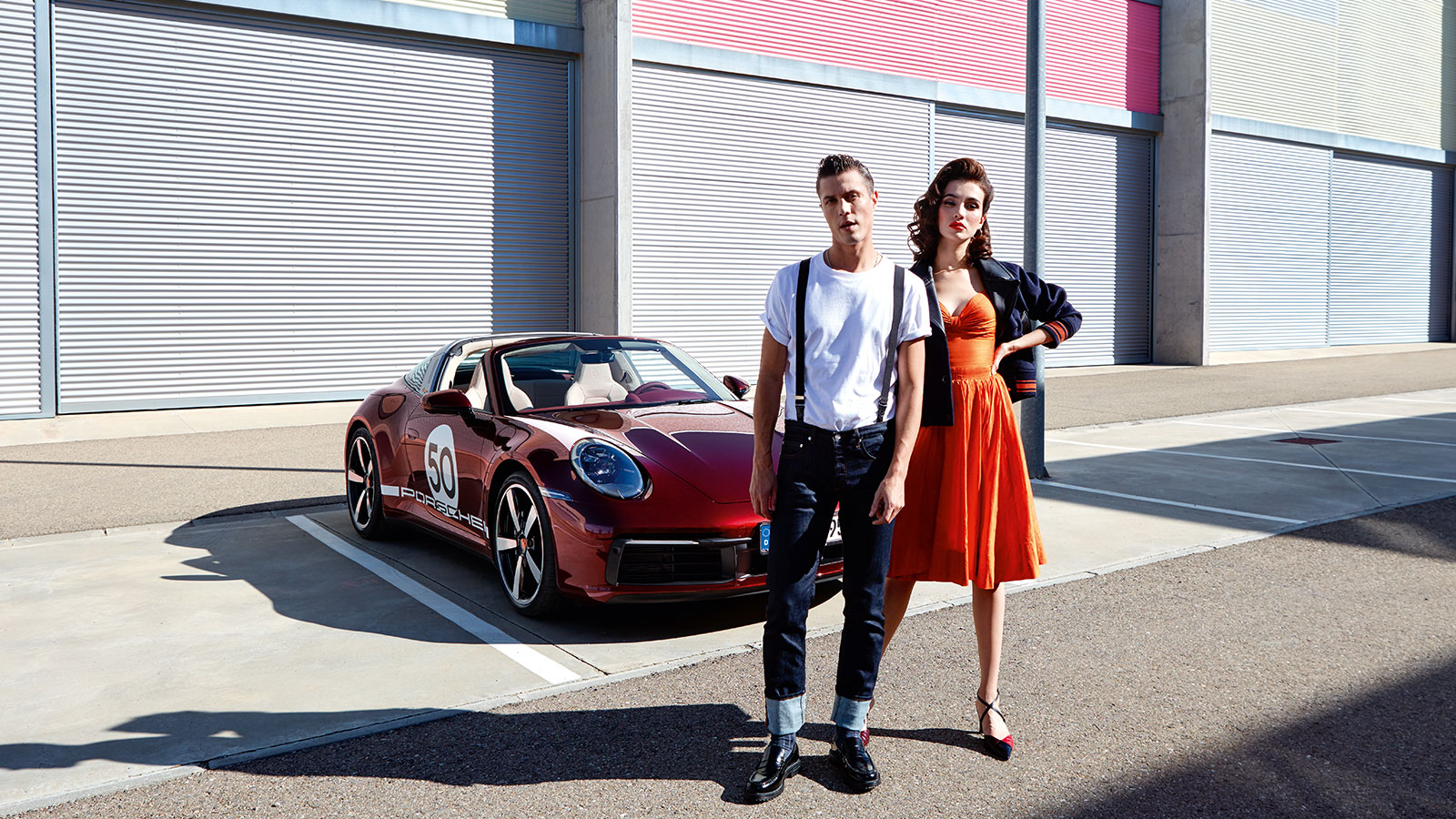 Your opinion is important!
We strive to continuously improve our website. Since you just visited the 911 Carrera & Targa model page, would you please help us by participating in our short survey?
Do you find yourself talking to your classic car from time to time? Now your car can talk back.
The new Porsche Classic Communication Management systems PCCM and PCCM Plus are here. Two versions are available – one with a 3.5-inch display for classic cars with smaller radio slots and one with a 7-inch display for all 996 and 986 models. Both systems now also feature Apple CarPlay® and the PCCM Plus additionally offers GOOGLE® Android Auto. The design blends seamlessly into the interior of classic Porsche models.
Stylish and a perfect fit. Even though you like to travel in classic style, sometimes blissfully unaware of the time, you still want an easy and comfortable journey that avoids any traffic jams. The two Porsche Classic Communication Management systems PCCM and PCCM Plus will help you achieve this. They are compatible with classic Porsche cars with a DIN-1 or DIN-2 slot: The PCCM is suitable for all 911 vehicles from the F model up to the type-993 model and for transaxle vehicles, while the PCCM Plus can be fitted in type-996 911 models and type-986 Boxster models. These products are therefore suitable for all standard production vehicles supported by Porsche Classic, excluding the Porsche 356 and Carrera GT. Both systems can be seamlessly integrated into the dashboard. They combine a classic design with a whole range of new functions that were not available when the original devices were included in series production.
Features of the PCCM and PCCM Plus
User friendly.
Intuitive operation was a top priority during development. You can control the device via the 3.5-inch (DIN-1 slot) or 7-inch (DIN-2 slot) touchscreen display, as well as via the buttons and rotary pushbutton controls.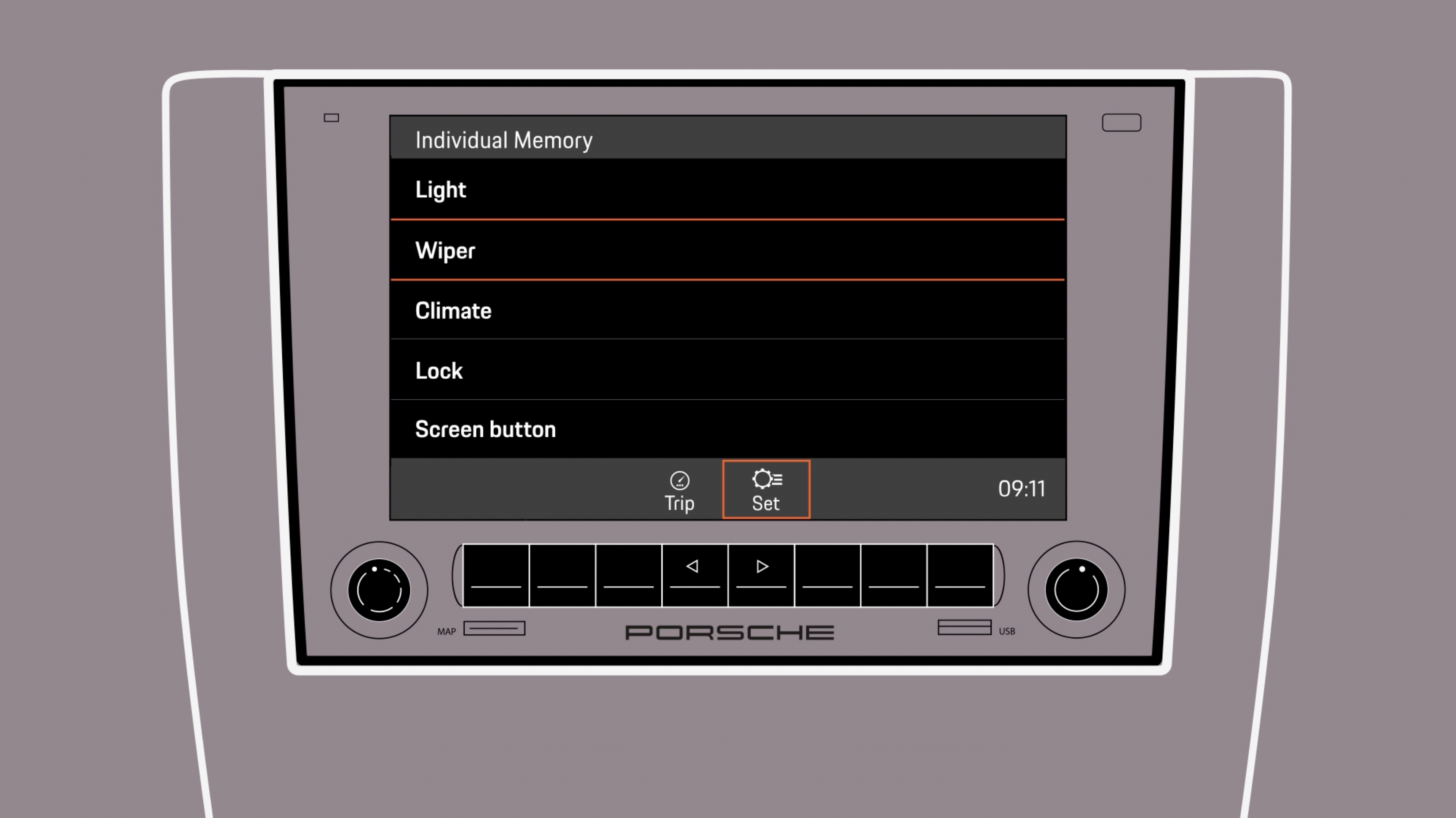 Technologically advanced.
The high-resolution touchscreen display is optimized so that you can easily maintain an overview. The navigation technology – including Porsche-specific points of interest – is state-of-the-art. Route guidance is available in 2D and 3D. These systems also feature the Traffic Message Channel (TMC), which uses separate messages to provide you with information about possible traffic disruptions.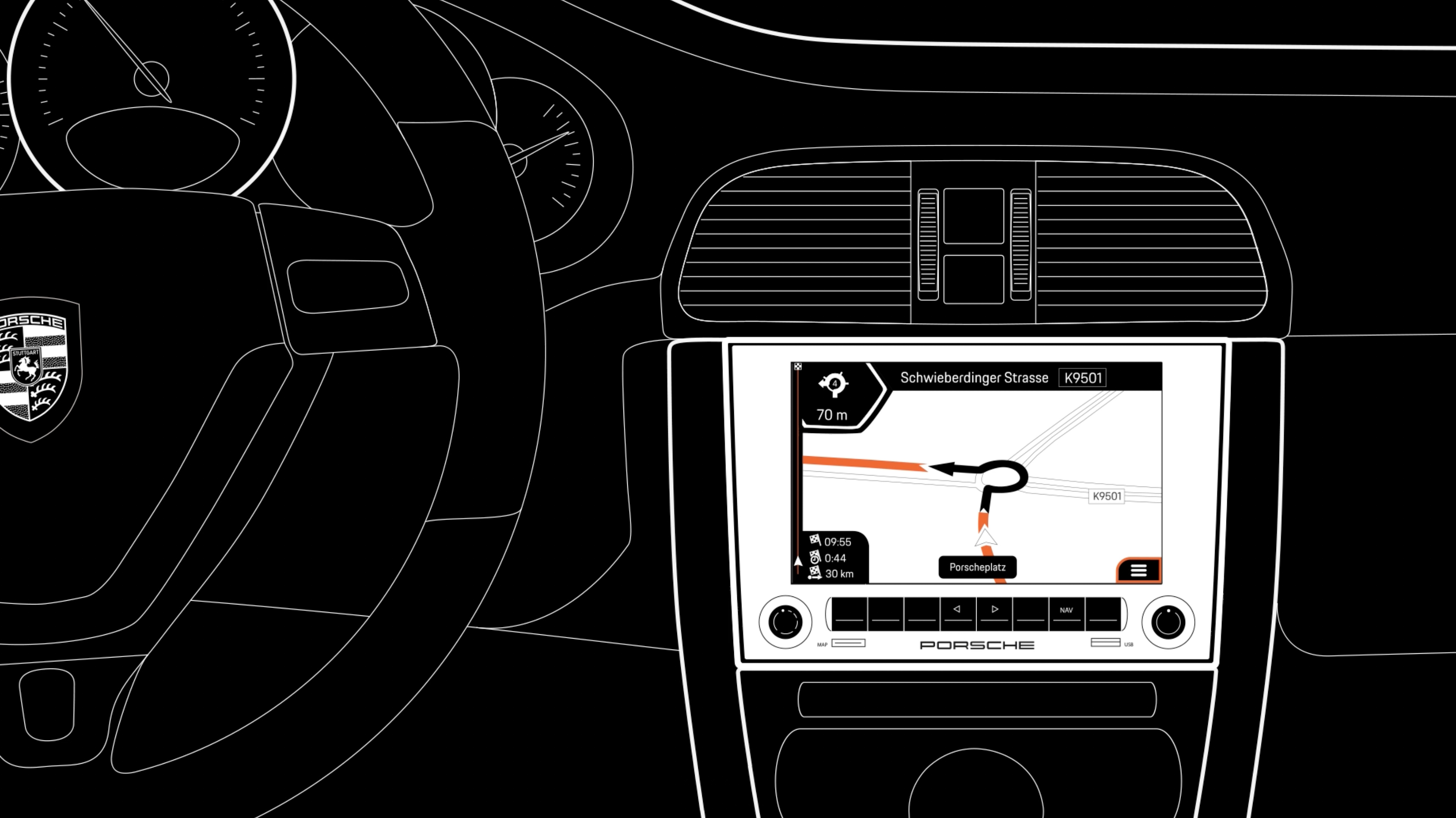 Well connected, well entertained.
The PCCM and PCCM Plus feature an external mediabox that provides an interface for iPhone, USB and AUX. The telephone function, including access to your contacts, is also available via Bluetooth®. As you would expect, the sound systems from the original production integrate with the device.* You can control external music sources and your phone conveniently via the touchscreen display. In addition, both systems include one internal and one external microphone.

*For technical reasons, CD autochangers can no longer be controlled. Also, the Bose AudioPilot is not supported.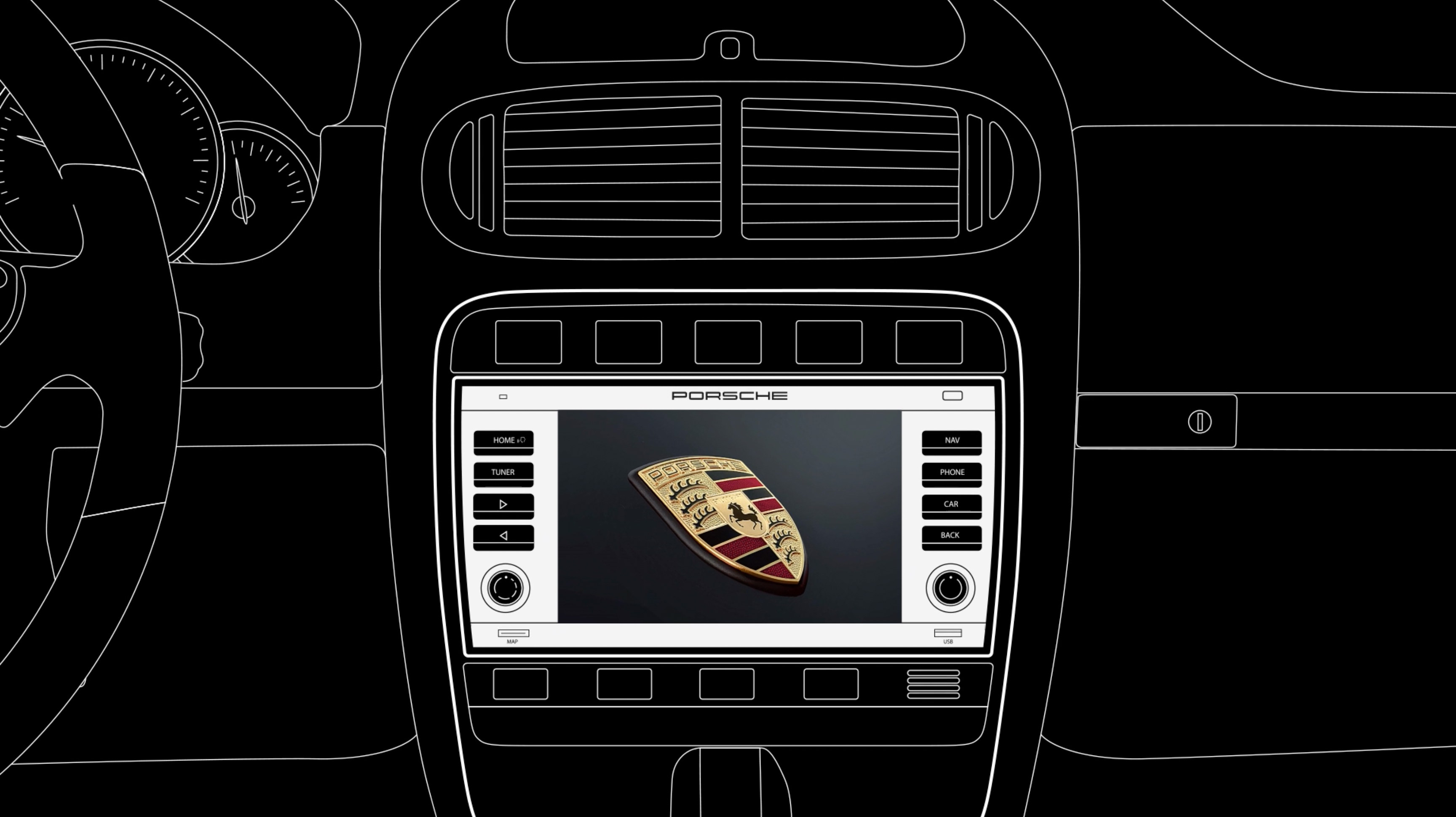 New functions.
The PCCM and PCCM Plus cover all of the functions that were previously also offered by the established Porsche Classic Radio Navigation System, and some new functions as well. These functions include preparation for SiriusXM satellite radio, Apple CarPlay® and GOOGLE® Android Auto* for connecting your smartphone to your classic car. All other smartphones can be connected via Bluetooth®. Route guidance is available in 2D, 3D and as a basic arrow view. The map material stored on an SD card is not included in the scope of delivery and can be ordered separately. Porsche Classic will update the map material at regular intervals and make it available via your Porsche Classic Partner or authorized Porsche dealer**.

*Available only for PCCM Plus.
** Updates of the map material will continue to be available for the predecessor device Porsche Classic Radio Navigation System (2nd generation).
In a whole host of ways, your PCCM or PCCM Plus combines the analog past and classic design with the digital future – and therefore timeless driving pleasure with state-of-the-art technology.
The PCCM and PCCM Plus are available from your Porsche Classic Partner or authorized Porsche dealer. Associated map material is provided via an external SD card and can be ordered using the part number 99664250200 for the USA. The map material is not included in the scope of delivery for the PCCM and PCCM Plus.
Porsche Classic recommends having the installation carried out professionally by your Porsche Partner.
Porsche Classic Communication Management Systems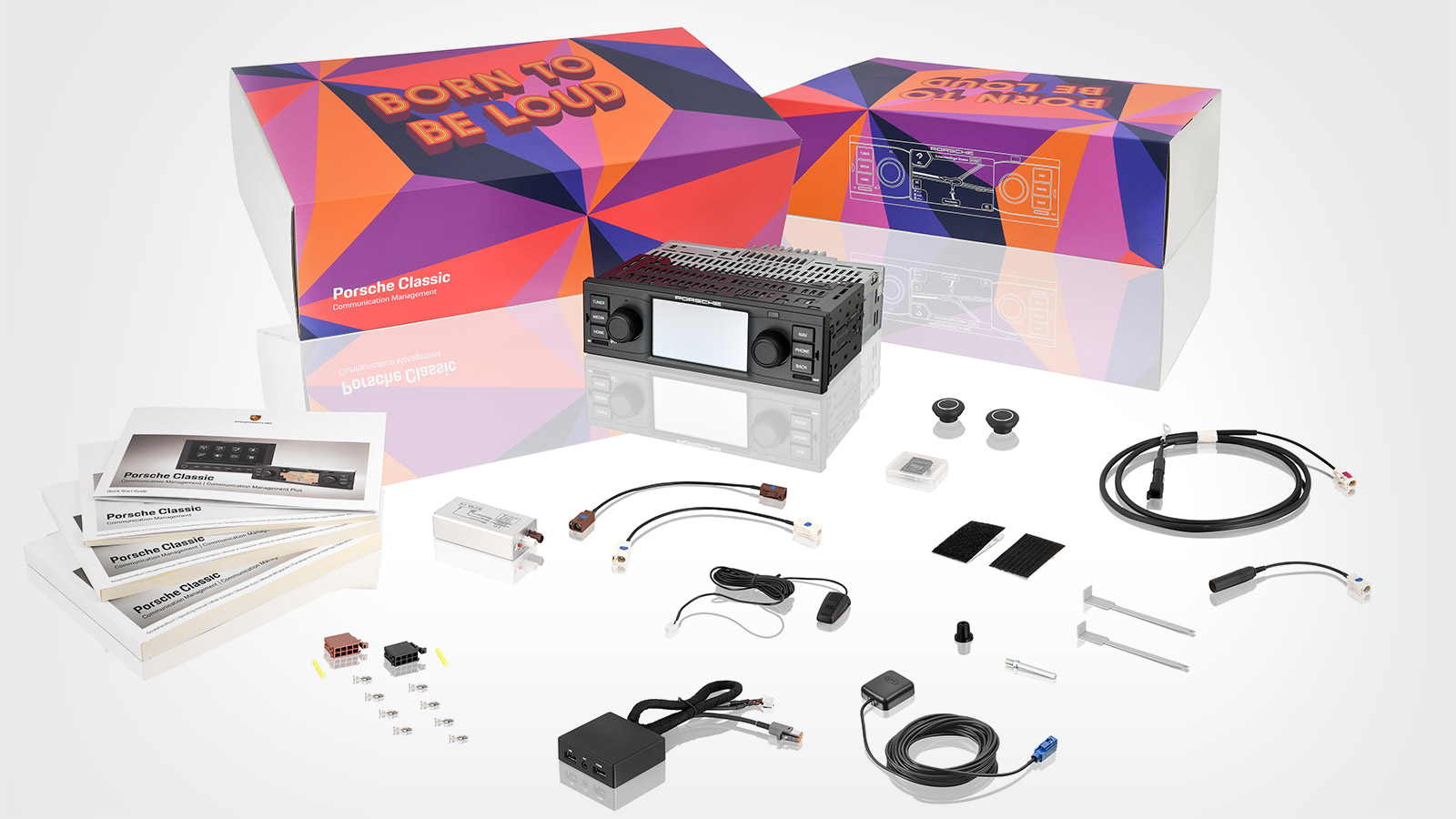 Porsche Classic Communication Management (PCCM)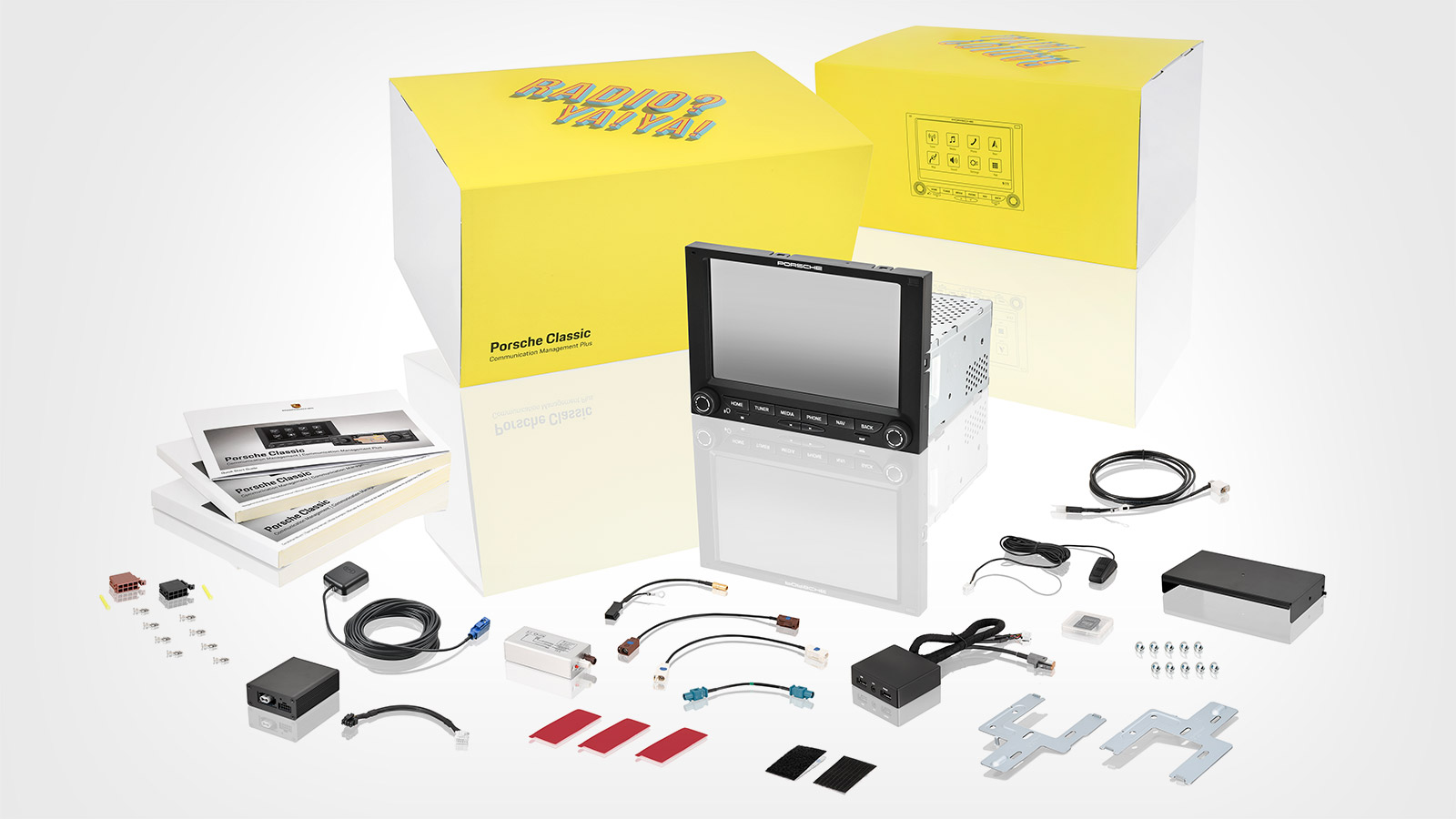 Porsche Classic Communication Management Plus (PCCM Plus)